Calling all sports massage therapists or physios
We're looking for massage therapists to volunteer at the London Marathon this Sunday from 1pm to 6pm. Our event will be at Church House in Westminster, following the end of the marathon. We have nearly 40 confirmed runners for our post-race reception, which is where your massage skills will be greatly appreciated, although the numbers could rise – we have nearly 100 runners participating.
In return for giving our participants a 15-20-minute massage after their fantastic achievement, we can provide food and drink throughout the day, plus our team's eternal gratitude. And hopefully an experience you will thoroughly enjoy.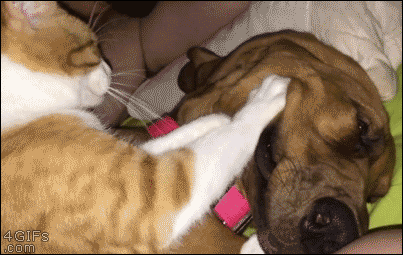 Our athletes will be dog tired (Photo courtesy of Giphy)
Details
What to bring: We need people to bring their own massage beds.
Where: Church House, Hoare Memorial Hall
When: Sunday 24 April, 1-6pm
Also: You will need to have their own insurance
Get involved: Please get in touch by email or phone, 07843 068 327, and I'll provide a full brief.